Badgingarra Roadhouse
Establishment and lodging at 2 Meagher Drive, Badgingarra, WA 6521, Australia. Here you will find detailed information about Badgingarra Roadhouse: address, phone, fax, opening hours, customer reviews, photos, directions and more.
Rating
5 /5
Based on 1 reviews
Photos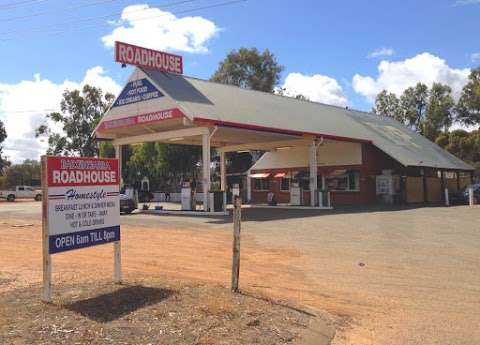 Reviews of Badgingarra Roadhouse
Hayley Wells Added February 09, 2018

★ ★ ★ ★ ★

We ALWAYS stop here now. Since the new owners have taken over the service food & fuel prices have been amazing! Most of the time its cheaper then perth to fuel up!

The food is seriously the best on the brand that we have found for trips to perth and back. Homestyle food, healthy & gluten free options available! Their coffees are always delicious!

Little area to the side with a giant chess board for anyone needing to stay a while and rest the legs and to relax.

Well done to the new owners on a great little roadhouse!
Share this page
Additional actions
Today's weather in Badgingarra WA
01:00
16 ℃ 1016 hPa 74 % 6 m/s 04:00
16 ℃ 1016 hPa 68 % 9 m/s 07:00
15 ℃ 1016 hPa 70 % 9 m/s 10:00
20 ℃ 1017 hPa 49 % 10 m/s 13:00
28 ℃ 1015 hPa 28 % 8 m/s 16:00
33 ℃ 1012 hPa 20 % 7 m/s 19:00
33 ℃ 1011 hPa 18 % 7 m/s 22:00
22 ℃ 1014 hPa 48 % 7 m/s